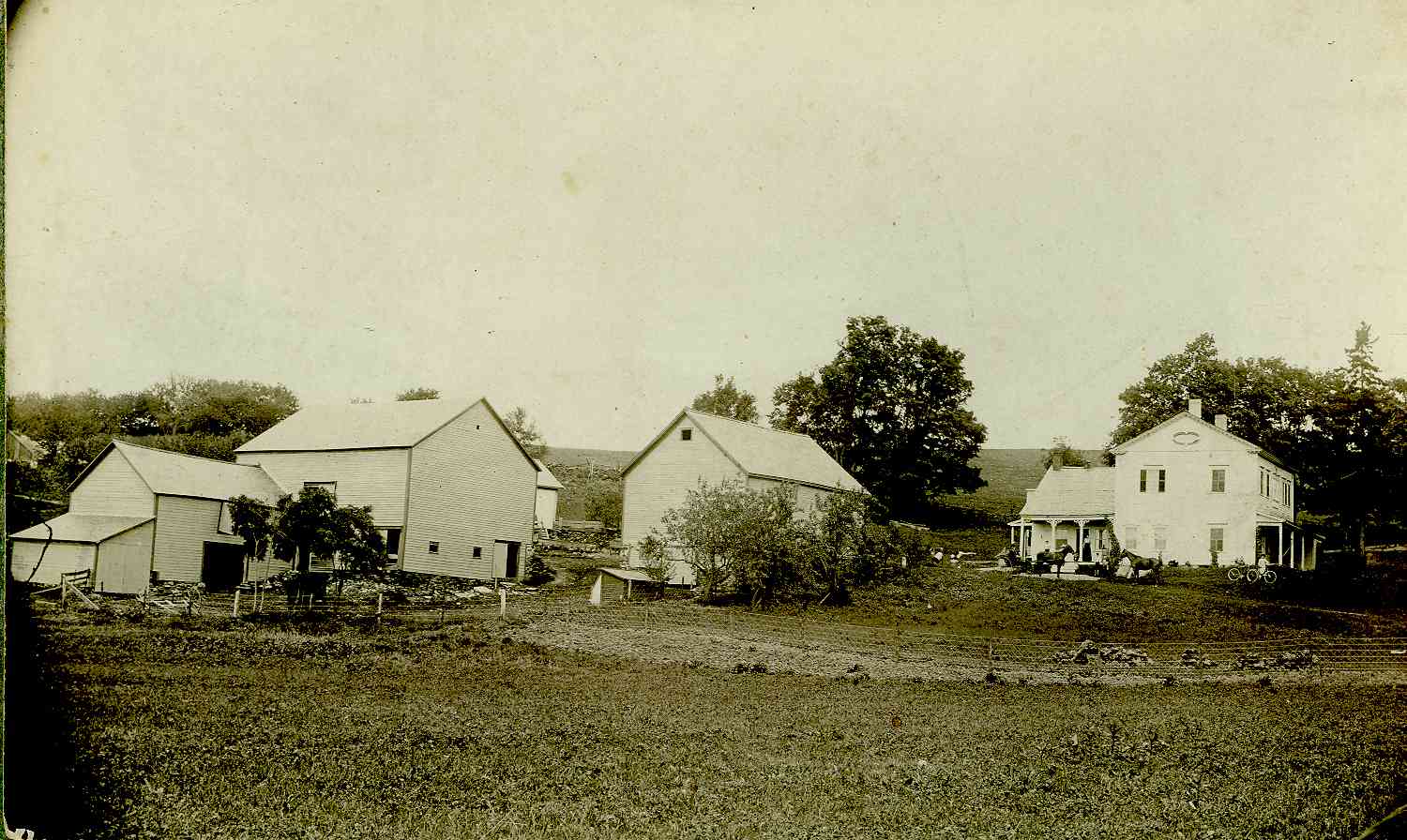 Sometime during the spring of 1790, Captain David Hopkins of the Continental Army, carved out a homestead in what is now the Town of Hebron. Built on a gradual slope of intermittent rockledge, Hopkins chose the site for its beauty as well as a good place to start a farm. The two story farmhouse has high ceilings on both floors, and architectural details that remind us of the Greek influence typical of the Federal period. Some correspondence with Hopkins and Thomas Jefferson is preserved in the national archives. Hopkins, way ahead of his time, was proposing the use of windmills for power.
The farm changed hands from Hopkins to William and Ann Joslin in the 1830s. In 1853, it went to John Boynton and then to Frank and Clara Nelson. In 1920, the farm was sold to J. Owen Ensign. Owen made

repairs

to the barn foundations and structures, and added a workshop to the complex of nine outbuildings. He brought the farm

through

the

period

of mechanization in the 1940s and had a working dairy until about 1965. He and his wife Grace passed the farm on to their daughter Elizabeth.
Since

1997, the current stewards, Ag

gy and Charlie Duveen, have carried out some structural repairs and electrica

l updates to the farmhouse and outbuildings. Today, the farm is home to one cat, eight chickens, and one sweet dog.